How does the doctor keep up to date on all of the current techniques and materials?
Although Dr. Tonnu is extensively trained, she knows that dentistry is constantly changing. Therefore, she does a number of things to stay up to date on all of the current findings. She frequently attends continuing education courses that focus on the latest in dentistry. She is constantly studying journals and research to learn about new technology.
If you have a question about a procedure or treatment that you may have heard or read about, ask Dr.Tonnu. She would be happy to answer your questions.
At what age should my children first see a dentist?
We would like to see children from when their teeth first appear. We would love to teach the parents how to help their children obtain excellent oral care and hygiene. Wouldn't you love to see your children with beautiful cavity-free teeth? We will teach children of all ages about oral hygiene and how their teeth are developing.
Yes. We always welcome new patients to our office.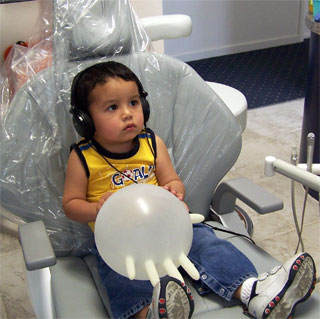 Do you accept my insurance plan?
We not only accept most insurance plans, but we even send photos, extra documentations written by the doctor and digital x-rays to maximize your benefits. We correspond with insurance companies daily in order to receive a quick response to your needs. Call us to give us your specific insurance and we'll be happy to explain further. We are happy to help you with insurance concerns and we will file the necessary paperwork for you. Please call us for an appointment.
What do I do if I have an emergency when the office is closed?
If you have an emergency, please call the Dr. Tonnu at (510) 537-1000. Our answering service will provide you her direct phone number.
What different payment options do you provide?
We will help you make your Necessary Dental care affordable. That is our goal. Call us to discuss ALL your options. Here are some of the ways we can help:
Our office accepts cash, check, and credit cards, such as MasterCard, and Visa.
We also offer CareCredit, a no-interest payment plan up to 18 months with a minimum payment plan starting at $10 per month.
We offer our own interest-free A Street Dental payment plan to accommodate your needs.
How can I safely whiten my teeth?
Dr. Tonnu offers you the in office ONE HOUR Zoom! teeth whitening system you may have seen on ABC's Extreme Makeover series, as well as offering professional-strength Crest Strips that are much more effective than the over-the counter strips. We also offer Zoom customized take-home trays. Visit our Smile Gallery to witness previous patients who have bleached their teeth with ZOOM! Come in for an appointment today and we'll speak with you about what option might be best for your particular need.
I brush everyday, but I have bad breath. Is there anything I can do?
Yes, of course! We use the BreathRx system, a non-alcohol based mouthwash, from Discus Dental. It's important, however, to understand the source of the breath problem, whether it is simply foods you've eaten; a stomach or digestive system issue; or even more importantly, tooth decay or fillings needing to be replaced. Dr. Tonnu will examine your mouth and find the source of the odor to really help you with this frustrating problem. Make an appointment now. There is a solution and we can help you find it!
How do I know when it's time to come in for a checkup?
It is recommended to visit a dentist at least twice per year regardless of your dental health situation. If it's been longer than that time period since you saw a dentist, or if you're experiencing pain or discomfort, make an appointment now.
Once you have enjoyed your first cleaning with us, we will schedule your next appointment. We will remind you of your appointment two weeks with a reminder in advance and call you 48 hours before your appointment. Based on the short-term and long-term goals for your oral health and your finances, your appointment schedule is personalized just for you!
What makes you different than any other dental practice I can visit?
Everything. At our office, you'll be greeted by Henry who will attend to all your needs from filling out the medical history to explaining your dental benefits and scheduling your next appointment. Our friendly staff help you every step of the way.
We have incorporated the latest state-of-the-art technologies, cosmetic treatments, and patient amenities to create an environment designed to help you relax and make visiting our office less intimidating and even fun.
How much does Invisalign® cost?
As with other types of orthodontic treatment, the cost of Invisalign® is heavily dependent on the complexity of a patient's case. However, the cost is generally the same as traditional braces. For more information about specific cost information, call A Street Dental at (510) 537-1000
Does insurance cover Invisalign®?
Because medical benefits differ significantly from policy to policy, each patient should review their coverage. However, if a patient has orthodontic coverage, Invisalign® should be covered to the same extent as conventional braces.
How does Invisalign® effectively move teeth?
Like brackets and archwires, Invisalign® Aligners move teeth through the appropriate placement of controlled force on the teeth. The principal difference is that Invisalign® not only controls forces, but also controls the timing of the force application. At each stage, only certain teeth are allowed to move, and these movements are determined by the orthodontic treatment plan for that particular stage. This results in an efficient force delivery system.
Will TMJ affect Invisalign® treatment?
TMJ refers to the temporomandibular, or jaw, joint. Individuals can have a number of problems with the jaw joint, some of which can be aggravated by appliances and treatments like Invisalign®. To find out if your TMJ problem will adversely impact dental treatment, consult your Invisalign®-certified doctor.